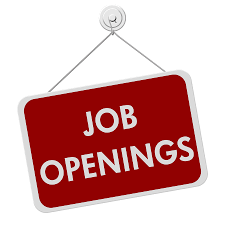 Our mission is to always deliver maximum results for all our clients. Come work with us and develop your top potential.
We are hiring for the following roles:
Senior Account Manager (London-based)
Responsibilities:
Managing a portfolio of accounts
Using contacts to generate new business
Engaging in project management duties
Delivering presentations
Attending meetings & maintaining good relationships with clients
Date Posted: 8 Dec 2016
2. Senior Sales Executive (x 4 )
Responsibilities:
Managing a portfolio of accounts
maintaining and developing relationships with existing customers in person and via telephone calls and emails
cold calling to arrange meetings with potential customers to prospect for new business
Responding to incoming email and phone enquiries
Negotiating the terms of an agreement and closing sales
Date Posted: 1 Jan 2017
3. Unity 3D Developer (Singapore or London)
Responsibilities:
Proficient in C# Unity 3D Development
3D development using Unity
Software design / architecture experience
Knowledge of design patterns
Experienced in software testing / TDD / BDD
Demonstrable Unity experience within a team
Date Posted: 8 Dec 2016
Please send your resume or cv to: info@voltaireconsulting.com to express your interest.